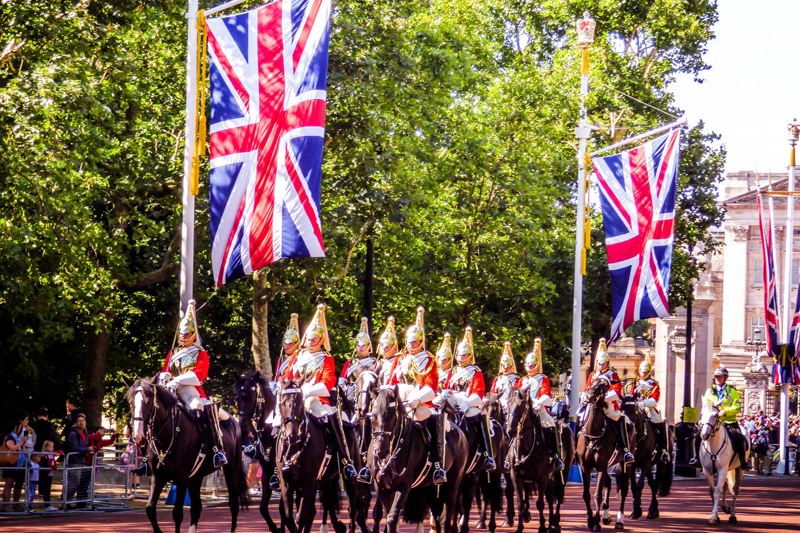 The life of St George is shrouded in myth and mustery. He is said to have been born in what is now Turkey in the third century AD. He had a strong Christian faith, and refused to renounce this when he joined the Roman army. This strength of belief and refusal to compromise his principles led to his eventual capture, torture and death on 23 April 303 AD.

Legend has it that St George appeared to English soldiers during the Crusades and helped inspire their victories and at this time he became a hugely popular figure. From the fifteenth to eighteenth centuries St George's Day was a feast day and public holiday in England. Since then popularity has lessened, and attempts to make the day into a public holiday again have been unsuccessful. Although born and brought up in England growing up I was more aware of St David (the patron saint of Wales) than I was of St George.

William Blake's Jerusalem - a patriotic song - is often sung on St George's Day. St George's Cross – a red cross on white background – was the English national flag in medieval times. In modern times it is often used as a symbol for England at football and rugby matches. It may also get mixed reactions from people who associate it with the far right nationalist group the BNP (British National Party). The Cross is central to the United Kingdom flag the Union Jack. St Geroge's Cross has been incorporated in to flags across the seas from England including Genoa, Guernsey, Montreal and Sardinia.

So to George and his dragon. Legends tell of the knight arriving at a city often said to be in Lybia. The dragon had been happily working his way through all the sheep the people had, and started to demand human sacrifices when they had no sheep left. The people chose to decide on who should be eaten by drawing lots and George arrived as the king's daughter was about to be given to the dragon. George fought and killed the dragon and saved the king's daughter. There are many versions of this tale, and George's commitment to Christendom is a thread that runs through all of them – for instance making the sign of the cross before fighting the dragon and converting the grateful people he has saved to Christianity once the dragon is slain.

Some say the tale of St George and the Dragon is allegorical, referring to the idea that the story is really telling of the defeat of paganism (the dragon) by Christianity (St George). Personally I prefer to believe in the story, for of course dragons do exist...



You Should Also Read:
Jerusalem by William Blake
The Royal Wedding William and Kate
The Bronte Sisters


Related Articles
Editor's Picks Articles
Top Ten Articles
Previous Features
Site Map





Content copyright © 2022 by Asha Sahni. All rights reserved.
This content was written by Asha Sahni. If you wish to use this content in any manner, you need written permission. Contact Sarah V Monaghan for details.